Emotional experiences cannot be ignored, overlooked, turned over, by-passed or avoided. No clicking away, no swiping, no scrolling, no escaping.
Experiences are our passion. Unique moments inspire people, are passed on and shared. Become a part of our design team and realize with us unmistakable brand experiences that have an impact beyond the moment.
For this task we need your professional support:
You manage the project team as well as freelancers and work in a young, interdisciplinary creation team consisting of, among others, concept developers, artists, architects, 3D designers and illustrators
You develop leading visual ideas and concepts
You are a creative layout artist and precise designer
You will be individually coached and will make use of training packages
You participate in exciting projects and have a lot of creative freedom
What you need for this position:
Your ideas are excellent, your visual concepts brilliant and emotional. Design is your passion and brands are your world. You know that only the best solution will reach the goal and therefore you think laterally but act straight. Variety is the only constant for you, that's why you feel comfortable in interactive teamplay and love to develop different formats with your colleagues.
You are a communications professional with at least 3 years of professional experience as an art director
You studied graphic design or have been trained in media design
You are familiar with the CS6 programs (ID, AI, PS etc.)
You might even be able to edit, shoot, scribble and even use programs like Cinema 4D
MS Office is not an obstacle for you
Digital and print is same-same-but-different for you
You are proactive and ambitious
Your English is very well written and spoken
Exactly what you are looking for in a job? Then we should get to know each other. Your portfolio is as important as your motivation. Just write us what you like about EAST END and why you want to join our team.
EAST END advises and supports different branches from media, fashion, beauty, tourism, F&B, lifestyle and insurance. Our clients: AIDA, Continental, Audi, Procter & Gamble, Coty, Wella, Die Techniker, Melitta, Condé Nast and many more We design national and international event formats such as festivals, pop-up stores, road shows, incentives and much more. We are proud of our agency culture and encourage independent work. Our structures are transparent, the hierarchy is shallow, and our values are lived every day.
We look forward to hearing from you and to receiving your detailed application, stating your next possible starting date and your salary expectations.
Please only use the "Apply Now" button to apply (if possible, please use the Google Chrome Browser).
Apply now
Want to know more?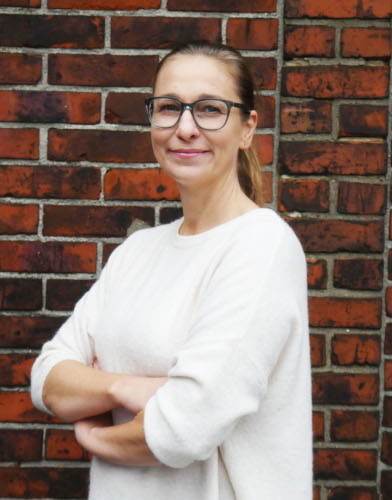 Kerstin Bannöhr
Human Resources
+49 40 899 60 61 62
Send E-Mail