In addition to creative excellence, you have a high level of brand awareness and passion and experience in the field of "communication space"? You are a real team player, can motivate, manage and coach? Then join our team and realize unique brand experiences with us that have a lasting effect -beyond the moment.
For this task, we need your professional support:
Your creative signature: Strong concepts, integrated thinking and clear team leadership! You ensure that processes are smooth and that communication between all the areas involved (architecture, conception, graphics but also operations, strategy, digital) is effective. You know precisely what is important with regard to concepts! As Creative Director, you steer the ideas of our motivated creative team in the right direction and, together with them, create unique experiences and stories that inspire and are communicated in all channels and media. Especially under the keyword "digitalization".
Your qualifications for this position are:
Passion for integrated communication and exciting projects for premium brands and customers from sectors such as automotive, media, fashion, beauty, lifestyle, tourism, FMCG, consumer electronics, food & beverage
Management and further development of a team of 7 in line with corporate strategy; development and maintenance of a pool of freelancers; recruitment
Understanding of contemporary, integrated collaboration with various areas and close interaction with the operational team for the clear management of capacity and prioritization
A degree in communication or media design, marketing, event management or comparable education and training as well as good knowledge of business management
Several years of agency experience, ideally in a management position in the area of conception, live communication or in a marketing environment
Creativity as well as strategic-conceptual thinking; passion for holistic brand experiences/communication in space
Understanding of exciting brand presentations, e.g. consumer events, road shows, pop-up stores, etc.
Event knowhow or a basic understanding of the requirements of event production and budget planning, or the desire to refuel with us
An affinity for digital marketing and communication, ideally with experience in digital implementation
Enthusiasm, open-mindedness, reliability, strong communication skills and empathy
Very good written and spoken English
Very good written and spoken German
What makes working at EAST END so special:
varied tasks and projects for international, strong brands
independent work and transparent structures
the chance to help shape the agency
an inspiring team of great colleagues from different areas, full of nonsense and good sense
owner-managed agency with direct channels, no politics and plenty of room for design
an integrated creation team of 7 that is fully motivated and packed with event knowhow
top brands with lots of room for creative design
a vibrant corporate culture: English courses, employee incentives, campus series for continuing education
Sounds exactly like your job? Then we should get to know each other as soon as possible. Just as important as your portfolio is your motivation to get started in our team. Let us know what you like about EAST END and why you want to join our team.
We look forward to receiving your detailed application including your next possible starting date as well as your salary expectations.
Please use the "Apply Now" button for your application (if possible, please use Google Chrome).
Apply now
Want to know more?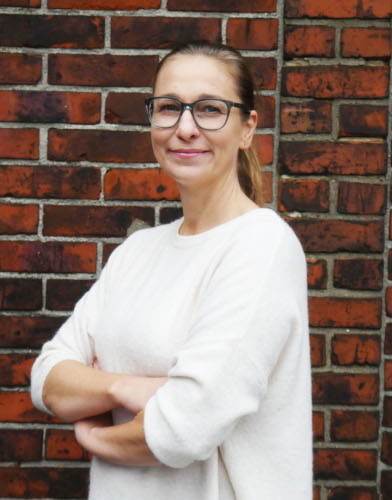 Kerstin Bannöhr
Human Resources
+49 40 899 60 61 62
Send E-Mail