You have a passion for people? A life without emotional brand experiences is possible for you, but pointless? Do you want to do advertising that can't be clicked away? That goes straight to the heart and stays in the head? Do you want to be part of a team that makes the impossible possible for innovative and long-lasting encounters between people and brands?
We need you for this exciting task:
As a team member in our human resources team, you will work in various areas of personnel work and provide support on exciting topics such as application management, recruiting, employee development, advanced training, employee reporting and agency culture.
Your qualifications for this position are:
Pleasure in dealing with people
Strong communication skills and team spirit
A degree in personnel management, business administration, business psychology, social sciences or comparable education with a focus on personnel
Traineeship or already 1-2 years of professional experience in the field of HR
Commitment and organizational talent
Independent work style
A high standard of quality and service, flexibility and resilience
Secure working knowledge of Microsoft Office programs and secure in internet research
Very good written and spoken English
Very good written and spoken German
What makes working at EAST END so special:
Regular trainings and seminars at our EAST END Campus
Individual advancement through individually tailored training packages
A weekly English course
Exciting projects with plenty of room for design for clients like AIDA, Continental, Audi, Procter & Gamble, Coty, Wella, Die Techniker, Melitta, Condé Nast and others
Diverse event formats like festivals, pop up stores, road shows, incentives and much more (national and international)
Independent work, transparent structures and flat hierarchies
A mixed team of young and experienced colleagues
Our corporate culture and practiced values that encourage and challenge every employee
Our sponsorship system, which makes it easier for new employees to get started and accompanies them through the first few weeks
Sounds exactly like your job? Then we should get to know each other as soon as possible. Your motivation to get started in our team is more important than your certificates.
Let us know what you like about EAST END and why you want to join our team.
We look forward to receiving your application.
Please only use the "Apply Now" button for your application (if possible, please use Google Chrome).
Apply now
Want to know more?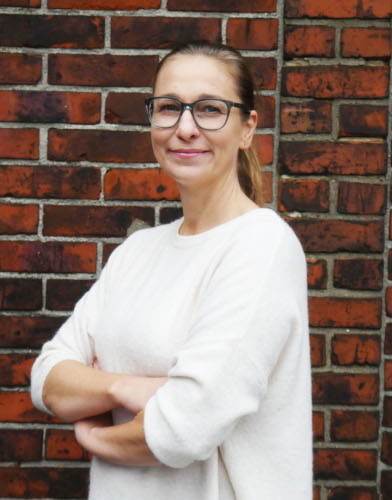 Kerstin Bannöhr
Human Resources
+49 40 899 60 61 62
Send E-Mail