At the earliest possible date we are searching for a Junior Media Designer (m/f/d).
Are you ready to hit the ground running now – and in an award-winning, owner-managed agency with well-known, international clients?
You are passionate about exciting projects in B2C as well as B2B business covering industries like Media, Fashion, Beauty, Lifestyle, Tourism, FMCG, Consumer Electronics, Food & Beverege?
As a Junior Media Designer you are part of our Creative Team developing new ideas for visual brand and communication concepts.
Design and realise distincitve brand experiences with us beyond the moment.
For this area of responsibility we need your professional support:
design and development of visual communication and design concepts for analog and virtual brand experiences
design of key visuals, photos, websites, editorials, 2D interior design and more
digital: logo, key-visual, website, newsletter, social media, motion design/animation, PowerPoint Templates, retoush/Post-Production
print: advertising technics, advertising articles, flyer, brochures, merchandise
archive maintenance (digital/analog), office equipment, artbuying, basics of proofread and texting
What you bring to this position:
first professional experience in a communications, PR or event agency
passion and fascination for design
fun on innovative ideas, creation and trends
go for an amazing dynamic team as well as exciting projects in divers industries
completed studies or a completed apprenticeship in graphic design or media
confident handling of the common design programs, Adobe Creative Cloud (Illustrator, InDesign, Photoshop, After Effects, XD, Dimension) as well as Microsoft Office
eperienced understanding of colors and forms and spatial sense
good intuition of typography
high quality and service standard and a sense for detail
you are communicative and team-minded, you are talented in organisation, you can work independent and result-oriented
you have good skills in english, written and spoken
This is what makes working at EAST END so special:
Regular trainings and seminars in our EAST END Campus
Individual advancement through training packages geared to each individual
A weekly English course
exciting projects with a lot of room for design for clients like Procter & Gamble, Coty, Melitta and others
varied event formats such as festivals, pop-up stores, roadshows, incentives and much more (national as well as international)
independent work, transparent structures and flat hierarchies
a diverse team of young and experienced colleagues
our corporate culture and lived values, which encourage and challenge every employee
our mentoring system, which makes it easier for new employees to get started and accompanies them through the first few weeks of employment
Sounds exactly like your job? Then we should get to know each other as soon as possible. More important than your credentials is your motivation to join our team. Just tell us what you like about EAST END and why you want to join our team.
We are looking forward to receiving your application, stating your next possible starting date and your salary expectations.
Please only use the "Apply Now" button for your application (if possible, please use Google Chrome).
Apply now
Want to know more?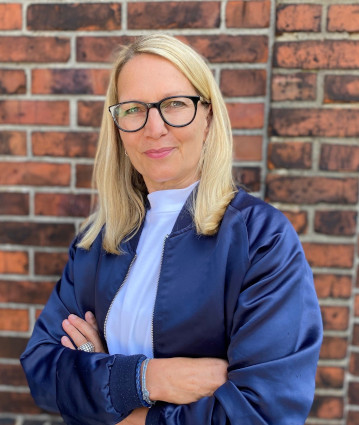 Bettina Kasakewitsch
Human Resources
+49 40 899 60 61 62