Are you ready to hit the ground running now – and in an award-winning, owner-managed agency with well-known, international clients?
You are passionate about brand experiences and are well on your way to becoming a professional. You know your way around brand communication and can organize marketing campaigns with ease. You want to share your knowledge and stay up-to-date.
If you have already gained experience as a junior in marketing and BD and want to develop quickly or are even already an experienced project manager, then become part of our teams and realize distinctive brand experiences with us that have an impact beyond the moment.
For this area of responsibility we need your professional support:
You bring specific know-how from the areas of SEO, marketing, PR, newsletters, social media and for content management systems (especially WordPress) and can use this skillfully
You are responsible for the processing of the areas of performance marketing, content marketing, online marketing with a focus on SEO
You plan the operative implementation and success control of all marketing and communication activities
You design marketing campaigns for all our internal marketing and communication channels (this includes events with our customers and our fashion item)
You write texts for all marketing and communication materials online & offline (website, brochures & flyers, product presentations, newsletters)
You maintain and develop our company website
You develop and manage all our social media channels (mainly Instagram, Facebook & LinkedIn)
You create and manage editorial plans (in coordination with our creation)
You create success analyses of all social media actions under constant optimization
You are responsible for our press and public relations work
You prepare and implement press releases; active placement of messages in the editorial environment
You will handle general office tasks and support in the area of business development
You are responsible for the development and implementation of sales support documents
You answer customer inquiries and take care of their follow-up and evaluation
You are responsible for setting up and maintaining our business development database
What you bring to this position:
Passion for the field of brand communication and a desire for exciting projects
Degree in marketing, event management, communication or comparable education and training
at least 3 years of professional experience in project management/marketing management in a communications, PR or event agency, a completed traineeship or a completed apprenticeship
commitment and organizational talent as well as a high degree of initiative and self-motivation
Solution- and goal-oriented approach and a high demand for quality and service as well as an eye for detail
ability to work in a team, good communication skills and assertiveness
confident handling of Microsoft Office programs
very good written and spoken English
This is what makes working at EAST END so special:
Regular trainings and seminars in our EAST END Campus
Individual advancement through training packages geared to each individual
A weekly English course
exciting projects with a lot of room for design for clients like Procter & Gamble, Coty, Melitta and others
varied event formats such as festivals, pop-up stores, roadshows, incentives and much more (national as well as international)
independent work, transparent structures and flat hierarchies
a diverse team of young and experienced colleagues
our corporate culture and lived values, which encourage and challenge every employee
our mentoring system, which makes it easier for new employees to get started and accompanies them through the first few weeks of employment
Sounds exactly like your job? Then we should get to know each other as soon as possible. More important than your credentials is your motivation to join our team. Just tell us what you like about EAST END and why you want to join our team.
We are looking forward to receiving your application, stating your next possible starting date and your salary expectations.
Please only use the "Apply Now" button for your application (if possible, please use Google Chrome).
Apply now
Want to know more?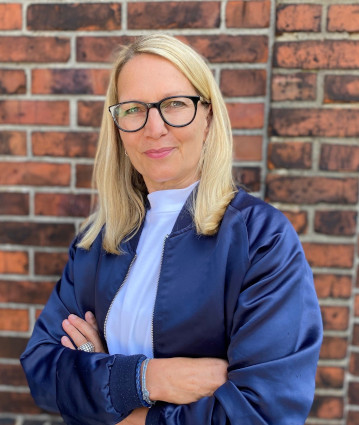 Bettina Kasakewitsch
Human Resources
+49 40 899 60 61 62