Create brand experiences together with us!
EAST END – the Event Management Company in Dubai
As one of the TOP 3 event companies in Germany, we have been realizing brand experiences in the United Arab Emirates (UAE), according to European quality standards since 2010. In Dubai, we can provide both extensive experience and location expertise, as well as a network of partners and local service providers that have been tried and tested over many years. The innovative spirit of the unique and constantly growing skyline of Dubai inspires us in the conception, planning and implementation of unique brand experiences.
With our many years of in-depth experience as a Dubai-based event management company, we offer you everything from a single source. This includes comprehensive strategic consulting, innovative and goal-oriented conception and the realization of your events at the highest possible standard – from operational implementation to success control, in the Gulf region or worldwide.
Want to know more?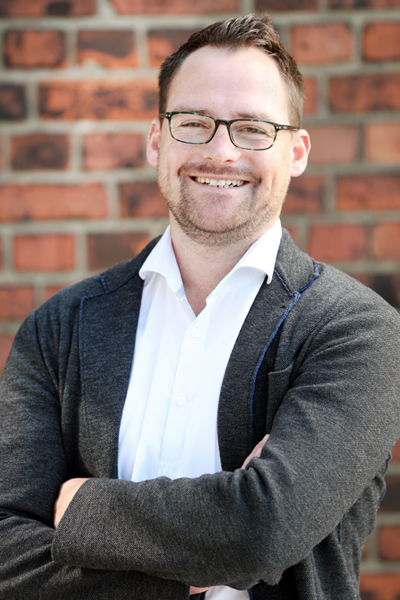 Marc Matern
Buisness Development
T +49 40 899 60 61 72
Send E-Mail
With the Event Company EAST END at the Expo 2020 in Dubai
From October 2020 till April 2021, the Expo 2020 will take place in Dubai under the motto "Connecting minds, creating the future". Around 25 million spectators are expected to attend the 438-hectare World Expo. More than 60 live shows per day offer 15 hours of entertainment every day. Topics such as future opportunities, mobility and sustainability will be at the forefront of the Expo 2020 and offer participants from over 190 countries a platform for creative exchange and exciting cooperation. The Minister of State, Reem Al Hashimy, is responsible for Dubai being the host city for the Expo 2020. She is considered a role model for many women worldwide, as she is responsible for such a meaningful project, which is characterized by internationality and community.
The Expo 2020 will go down in history as the world's most internationally oriented exhibition and is therefore increasingly at the centre of attention. The United Arab Emirates, as the leading international business centre in the MENA region (Middle East and North Africa), is therefore a particularly suitable venue for creating a place for cooperation. The exhibition also marks the UAE's golden anniversary. The World Expo will be the first climate-neutral event of its size, with half of the energy required being drawn from renewable sources.
Lionel Messi is one of the most well-known soccer players worldwide and ambassador of the Expo 2020 in Dubai. As in soccer, the message that is to be spread here is that people, no matter where they come from, are capable of much more together and can create something great.
Creating Brand Experiences in Dubai with the Event Management Company EAST END
The exciting metropolis offers, as one of the globally most modern exhibition and congress places, a large number of different locations and event venues. From the exhibition centre to exceptional hotels and resorts to desert camps, Dubai offers not only the ideal environment for Expo 2020, but also for your event – because no extravagant wish remains unfulfilled for your brand experience. Thanks to our experience and a large number of implemented projects in the busy metropolis, we are the best networked specialists for unique event ideas and concepts.
Bewerten Sie diese Seite