EAST END is one of Germany's
top 3 event agencies
With 20 years of experience, our agency operating in Freiburg offers comprehensive strategic consulting, innovative and targeting conception and the realization of your event at the highest standard – from operative implementation to success control, at your location or worldwide.
We are one of the 15 top-selling event agencies and according to a recent survey by the economic magazine "brand eins", we are one of Germany's top 3 agencies for event and live communication. EAST END employs around 55 people in a number of locations.
Want to know more?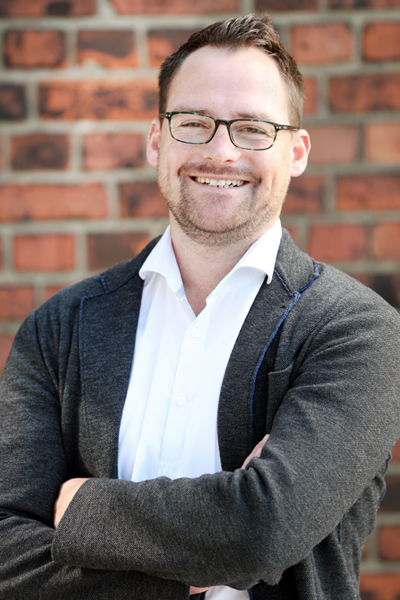 Marc Matern
Buisness Development
T +49 40 899 60 61 72
Send E-Mail
As an event agency, we have
realized many projects in Freiburg

The most popular city in Breisgau with its almost constant good weather entices to relax in the old city or at the Dreisam River. One of the warmest cities in Germany, Freiburg lends itself above all to outdoor events.
Freiburg's many sights bring over 3 million visitors a year into the city and ensure an attractive city trip. The famous Freiburg cathedral, with its 116 meter high west tower, was once one of the highest sacred structures in the world, impressive also for the history of its construction, which lasted from the middle ages into the Renaissance. The so-called "Bächle", narrow waterways throughout the streets and alleys of the old center, are city landmarks. But watch out: the saying goes that whoever accidently stumbles in ends up marrying someone from Freiburg and staying forever.
You, as client of an event agency in Freiburg, have access to numerous interesting and beautiful event locations. As event agency in Freiburg, EAST END has the ideal locations to provide your event with a long-lasting effect. See for yourself and let us create an unforgettable Freiburg experience together.
City of Museums and Event Agencies: Freiburg
No matter what you are looking for, the city of Freiburg has something for every enthusiast. The cathedral summer is a popular event where joyful organ music stimulates the ears, or the Freiburg Wine Festival – a lively and cheerful annual event. Alternative excursions could be:
A trip to Mundenhof: a free vivarium where camels, monkeys and
horses are found.
A field trip to the vantage point "Schauinsland", takes you up to
1,284 meters – easily accessible by cable car.
Football fans get their money's worth visiting the SC Freiburg.
Since 1904, the club has enthusiastic Freiburg fans.
Bewerten Sie diese Seite