EAST END is one of Germany's
top 3 event agencies
With 20 years of experience, our agency operating in Leverkusen offers comprehensive strategic consulting, innovative and targeting conception and the realization of your event at the highest standard – from operative implementation to success control, at your location or worldwide.
We are one of the 15 top-selling event agencies and according to a recent survey by the economic magazine "brand eins", we are one of Germany's top 3 agencies for event and live communication. EAST END employs around 55 people in a number of locations.
Want to know more?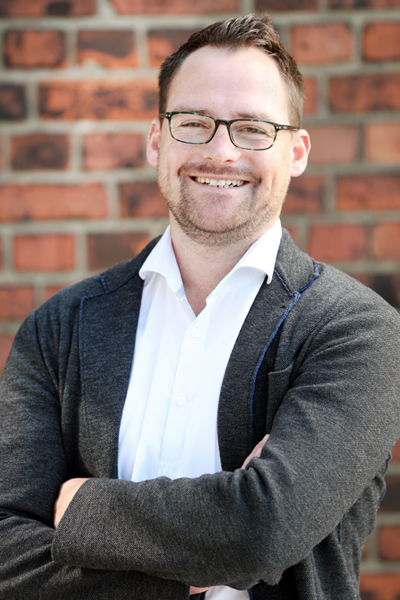 Marc Matern
Buisness Development
T +49 40 899 60 61 72
Send E-Mail
As an event agency, we have
realized many projects in Leverkusen

The city is named for the chemist and businessman Carl Leverkus, who founded a chemical factory around Wiesbach in 1860. He named the settlement where his workers lived Leverkusen. In 1891, his company was sold to the Bayer AG that still has its headquarters in Leverkusen. Leverkusen is located in North Rhine-Westphalia on the right bank for the Lower Rhine, on the Dhunn and the lower stretch of the Wupper and bordered on the west by the Rhine. Situated between Cologne and Dusseldorf, the city extends over the Cologne-Bonn Rhine plains and the Bergisch moorland terraces and highland. Although the industrial city was only founded in 1930, a large portion of Leverkusen's districts were already mentioned in the 12th and 13th century. There is also evidence of Romans, such as grave markers and other burial contents that have been found. Today, the "Villa Roemer", a former entrepreneur's residence is the location of various exhibitions about the history of the city and the region.
Your event agency Leverkusen has already carried out countless successful events and is happy to investigate the numerous interesting locations in Leverkusen together with you. Get in touch with the event agency EAST END – we will provide you with reliable the professional advice.
City of Dialects and Event Agencies: Leverkusen
Leverkusen is not only an ideal convention and congress location, but also has an outstanding offering for recreation and culture, providing event visitors with a suitable social program:
Even if it is a rather young city, there are sights in the older sections of the city
with historic character such as Morsbroich Palace in Alkenrath. The Japanese
Garden, one of the most beautiful gardens in Germany, is also worth a visit.
Lots of sights, idyllic nature close to Bergisches Land, or the busy flair of a
large city on the Rhine – Leverkusen stands for variety.
The Rauschenberg Wildpark houses many native animals in a large forest
area and offers relaxation for young and old alike.
Bewerten Sie diese Seite