EAST END is one of Germany's
top 3 event agencies
With more than 20 years of experience, our agency operating in Stuttgart offers comprehensive strategic consulting, innovative and targeting conception of online and offline events and the realization of digital, virtual, hybrid and live events at the highest standard – from operative implementation to success control, at your location or worldwide.
We are one of the 15 top-selling event companies and according to a recent survey by the economic magazine "brand eins", we are one of Germany's top 3 agencies for event and live communication. EAST END employs around 45 people in a number of locations.
Here you can see several examples of our projects ->
Want to know more?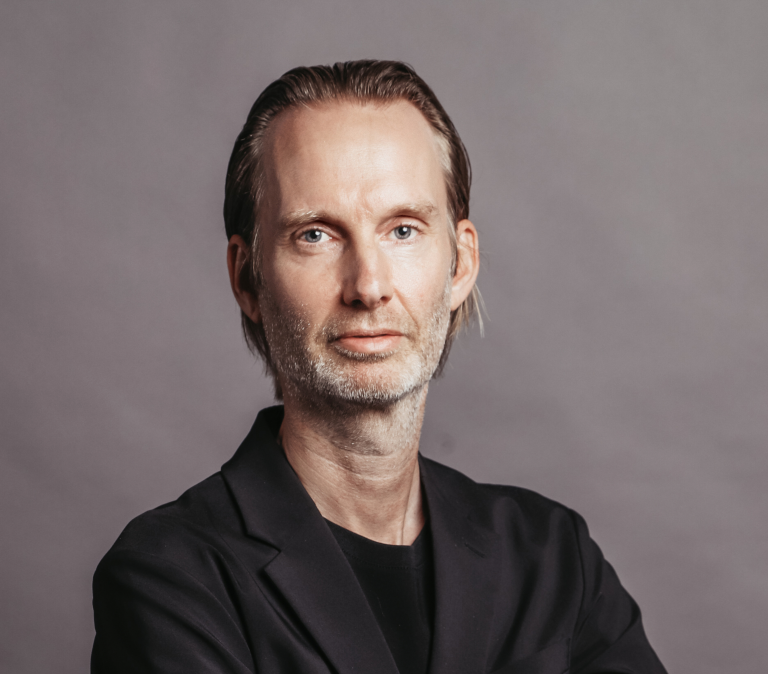 Oliver Golz
Managing Director
T +49 40 899 60 61 33
Send E-Mail
As an event planning agency, we have realized many
digital, virtual, hybrid and live projects in Stuttgart
Stuttgart is the sixth largest German city and the capital of Baden Wuerttemberg. The city is located in the center of the state in a deep circular valley, the "Stuttgart Kettel", which stretches from the north to the Neckar River basin. The difference in altitude is up to 350 meters. The city amidst "forest and vines" is characterized by its vineyards which are found not only on the Neckar. Even in Stuttgart, there are vineyards stemming from the long tradition of wine-making. It is assumed that Stuttgart was founded around 950 as a stud – a horse breeding farm ("stud garden") – in the Nesenbach valley because the 3-sided geographical enclosure was ideal for raising horses. During the course of time, settlements were occupied and 1219, the margrave of Baden chartered the city. Stuttgart's vineyards were mentioned for the first time in 1108 by a monk who gave them to the Blaubeuren Abbey. In the 17th century, Stuttgart was the third largest wine producer and into the 19th century wine production remains a major source of revenue.
Even today, wine production is very important and many wine growers sell their own wines. The event company EAST END knows many locations in Stuttgart offering not only the red wines such as Trollinger or Pinot Noir, but also white wines like Riesling or Rivaner. The regional speciality, "Gaisburger Marsch", a Swabian stew, is a perfect accompaniment. In addition, as an experienced event company in Stuttgart, we know event locations that also have something special in store for various event formats in addition to traditional wine growing.
As event agency, EAST END creates and carries out one-of-a-kind events, working together with an excellent network from service providers, other agencies and conference hotels. Amidst folk festival and 5 star restaurants, automobile museum and the Wilhelma, vibrant nightlife and relaxing mineral baths – Stuttgart offers countless event possibilities, that create enthusiasm.
Not only live events are suitable for a unique user experience, but also digital, virtual and hybrid events can be used in the context of conferences, product launches, meetings or training sessions, etc. to create a unique brand experience. As an event management agency and provider for online events, we have a lot of experience with live streams and streaming studios and offer appropriate consulting. We can fully advise and support you in the conception and implementation of online and offline events in Stuttgart and Baden-Württemberg with targeted interaction of virtual participants.
City of Contradictions and Event Agencies: Stuttgart
The city of Stuttgart is full of exciting contradictions. The surrounding region is also always worth a visit!
An evening of culture is provided by the Stuttgart State Theater,
the largest three-division theater company in the world.
If you stop by for a visit in Tübingen, you should definitely take
you should definitely take a punting tour.
For those with a sweet tooth, a visit to the
Ritter Chocolate Museum is recommended.
Stuttgart is divided into 23 districts. The most interesting of them are:
Mitte, Bad Cannstatt, Stammheim, Münster, Vaihingen and of course
South, East, West and North.
Event planning of online and offline events with
the event agency EAST END
As a creative event management agency, we create innovative concepts for gala events, incentives, sponsoring activities, consumer events, kick-off events, product presentations, sales conferences or media events – from the event location to smooth and data protection-compliant guest management to the staging of your brand.
Our event organization agency offers a diverse range of services, which includes holistic consulting and conception as well as organizing and controlling the service providers involved, planning the event schedule, on-site event management and post-event follow-up. With target-oriented event planning, we create unique experiences that achieve your goals in the long term.
Regardless of the event format you choose – whether digital events, employee events, press events or anniversaries – a number of questions often already arise when preparing a briefing: What goals do I want to achieve with the event in the first place, what should the event content and measures look like so that the participants are activated and emotionally involved, and how can the live marketing event be embedded in the company's communication strategy? As one of the best-known and most reliable event agencies, we will be happy to advise you in this regard.
Based on the briefing, we create a creative and unique event concept – individually tailored to the messages, the goals, the brand DNA and the needs of the target group. As an experienced event agency, our conception therefore begins even before the invitation is sent out. Whether virtual event incl. digital platform or live event – from design to implementation and staging of your brand and products, we think along with all relevant aspects such as event location, catering, event technology, etc. and coordinate them with you in an agile project management. In close cooperation, we package your messages in an unforgettable brand experience.
As event planners in Stuttgart, we are specialized in live communication and have already implemented various projects in major cities such as Berlin, Hanover, Frankfurt, Munich, Cologne, Dortmund, Leipzig, Kiel, Bremen, Düsseldorf and Stuttgart and guarantee a successful realization of online and offline events. A partner at eye level is an essential component to achieve sustainable success. EAST END as an event company from Hamburg offers holistic strategic consulting, innovative and targeted conception of events and realization for your digital, virtual, hybrid or live event.
How we proceed as a renowned event agency
How do you create brand experiences that touch people and trigger emotions? How can I communicate the company spirit to new employees? How do you create a positive brand image? Through an authentic and human experience. Because live events as well as hybrid and virtual experiences create what no other channel in the communication mix does – emotions of the highest intensity and brand loyalty even beyond the event. With a well thought-out staging and integration within your sales strategy, our individually designed brand experience events leave a particularly lasting impression.
From creative consulting, to the concept, to event planning, staging and follow-up, we provide the entire event organization and integrate the event into your marketing mix and think accompanying communication measures to achieve your goals. Whether in the form of press releases or through targeted influencer marketing – we communicate with an affinity to the target group and work hand in hand with your service providers or our long-term partners. Professional budget monitoring and detailed follow-up are a matter of course for us.
Bewerten Sie diese Seite