Specialist for virtual events – TOP 3 event agency
in Germany
As an agency for brand experiences we have a lot of experience in the conception, planning and realization of virtual events. As an expert for online events, we are the right contact for all questions regarding holistic strategic consulting, innovative and goal-oriented conception – including an extraordinary user experience – as well as the realization of virtual events at the highest level – from consulting to success monitoring.
With more than 20 years of experience, we have extensive digital expertise and comprehensive know-how in the realization of a wide variety of virtual event formats. Whether conference or congress, product presentation or PR launch, virtual trade fair or training, our 45 employees are always available to you as consultants and competent contact persons.
EAST END is one of the top 3 agencies for event and live communication according to a survey by the business magazine brand eins and was recently named Germany's best event agency by FOCUS-MONEY and DEUTSCHLAND TEST.
Let our case studies inspire you! ->
As an event agency for virtual events we advise you
in all your questions
What goals do you want to achieve with a virtual event?
e.g. information transfer, target group dialogue or increasing brand awareness
Who should be addressed?
Which target group do you want to address with the virtual event?
What do you want to convey?
What message do you want to convey with your digital event?
Which original format does your planned online event resemble?
Meeting, conference, congress, trade fair, product launch, training, webinar
How should the participants be activated before, during and after the virtual event?
Newsletter, WhatsApp, competitions, interactive dialog tools, Content hub with recordings of the event, snippets etc.
Want to know more?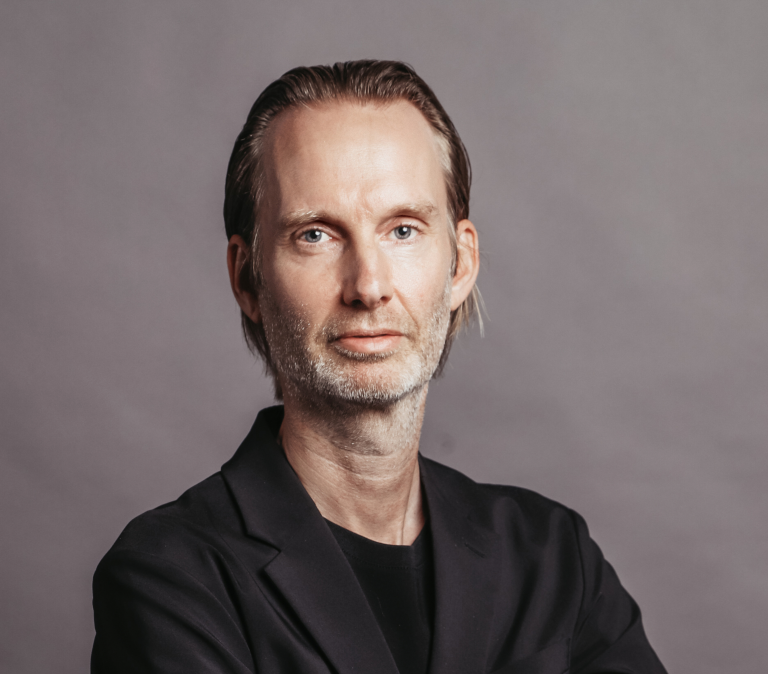 Oliver Golz
Managing Director
T +49 40 899 60 61 33
Send E-Mail
Definition – Virtual Events
The idea behind this event format is as simple as it is innovative: If the target group cannot be addressed directly on site for ecological, financial or time reasons, product and brand can reach the target group through virtual events. Virtual events are therefore a special type of event to draw attention to a brand or product. There is no need to do without anything that makes a physical event successful: interactive exhibitions, moderation of the event on a stage, personal exchange and space for discussions, etc.
No other event format can achieve such a high reach. Since virtual events work regardless of place, time and location – provided you have the right partner for virtual events at hand – participants can be reached cost-efficiently even across national borders. Virtual events also offer another decisive advantage: For example, individualized and personalized content can be played out to the participants, thus guaranteeing an emotionally charged event.
The advantages of digital events are obvious:
Technological advances, environmental factors such as a pandemic, and changes in competition have created many new opportunities for virtual and hybrid events to drive event revenue and emotionally engage guests. At the same time, the way events are perceived and its content consumed has also changed. Virtual and hybrid events in the form of conferences or trade fairs have already established themselves and complement traditional events as we know them with new formats.
There are many good reasons to add virtual components to an event or even to have it take place entirely digitally and online. Physical events remain unchallenged in terms of immediate experience, but virtual components can extend events and bring interesting benefits for companies and target audiences.
Another advantage is that live streams can be recorded and offered as video-on-demand after the event has ended, so that users who were unable to attend the event live can watch it afterwards. In addition, recordings of live streams from conferences or training sessions, for example, can also be used for various purposes after the event. Taking notes and possibly missing other important aspects is also a thing of the past, as every presentation, every chat, every survey result and every interview can be accessed online afterwards. But even before the actual event day, participants can interact with each other, familiarize themselves with the agenda or the other offerings on the streaming platform.
A big advantage of digital events is the high cost and time efficiency. Virtual access to the event allows participants to take part in the event without the need for additional logistical planning and organization. Anyone with Internet access can basically participate in an online event or virtual extensions of live events. It doesn't matter whether participants take part via mobile devices or a laptop, our streaming platforms are suitable for all user experiences. -> Participants can also participate in the event independent of time and place
Interactive components of a virtual event allow interaction despite temporal, spatial or thematic separation of the participants. Chats and breakout sessions encourage networking, polls and interviews enable interaction and audience participation. These tools not only ensure that event visitors feel involved in the event, but also help to better understand and evaluate the reactions, participation rates and views of attendees afterwards. Using exact key figures, the behavior of the participants can thus be measured in real time. Professional participant management of virtual events makes it possible to record and evaluate all participant data in compliance with DSGVO. This not only allows faster action during the event, but also allows the evaluation afterwards of which elements particularly impressed the spectators. In the case of recurring event formats, for example, the content design can be further adapted or personalized, resulting in very good analysis and reporting options.
With the right planning and conception by an expert for virtual events, digital brand experiences can be created which, despite physical absence, appeal to the emotions of the participants, build a bond beyond the event and extend the life of the event.
It is important that the customer journey takes place before, during and after the online event. Do I also reach the target group in the run-up to the event? And can I still reach them afterwards? As an event planning agency for virtual events, we know that these are relevant aspects that ensure the sustainable success of the marketing strategy and to bind the target group to the brand or product in the long term. From engagement to activation, virtual events can thus offer a clear added value to your communication mix. With EAST END you have an experienced specialist for digital events at your side.
The planning of a virtual event with the agency
EAST END
In order for an online event to be a complete success, a few questions should be considered and a communication strategy developed in advance. What goals do I want to achieve with a virtual event, what should the content and activation measures look like so that the participants do not drop out and are also reached beyond the event and what else should be considered? EAST END as an agency for digital events offers holistic strategic consulting, innovative and goal-oriented conception and realization from one source for all questions concerning online events. As an expert for virtual event formats we have realized various digital projects in various big cities like Hanover, Berlin, Munich, Cologne, Düsseldorf, Frankfurt, Stuttgart. In Hamburg we have our own Live Streaming Studio which enables a cost and time efficient realization. A streaming studio offers a multi-functional event location for virtual events through an existing set-up and an individual scope of design. As a specialist for virtual events, we guarantee a successful implementation of your product launch, employee event, customer event, meeting, training, conference and much more.
As experts in the planning and implementation of digital events and virtual events, we can assure you that online events can be just as valuable an asset to your communications mix as live marketing events. As a renowned event organization agency, we know what is important in the conception of virtual and hybrid events, because they must be carefully planned and implemented in order not to run the risk of losing visitors or that the offer is considered uninteresting. As a reliable service provider, we can advise you on what budget you need to allocate to meet your and the participants' requirements.
Especially in Central Europe, live events are an important marketing tool, which strongly appeals to all senses of customers and organizers and is characterized by elements that are interactive – and highly appreciated. Therefore, it is especially important to think about these components from the very beginning of the conception of virtual events in order to create an equivalent brand experience. It must also be taken into account that all participants have a different starting point – depending on which mobile device they use for the livestream and in which environment they receive the online event. Opportunities for interaction are particularly crucial to ensure that the experience is unique and also triggers emotions beyond the digital event – we think this through and can also offer targeted advice in this regard.
Bewerten Sie diese Seite