Specialist for product presentations – TOP 3
event agency in Germany
As an agency for brand experiences we have a lot of experience in the conception, planning and realization of digital, virtual, hybrid and live events. As an expert for product presentations, we are the right contact for all questions regarding holistic strategic consulting, innovative and goal-oriented conception – including an extraordinary and emotional brand experience – as well as the realization of product launches at the highest level – from consulting to performance monitoring.
With more than 20 years of experience, we have great expertise and comprehensive know-how in the realization of a wide variety of Product Launch Formats. Whether sales meeting or sales force conference, PR launch or consumer event, virtual fair or public event, our approximately 45 employees are always available as consultants and competent contact persons.
EAST END was distinguished last by FOCUS MONEY and DEUTSCHLAND TEST as Germanys best event agency and is according to an inquiry of the economic magazine brand eins one of the Top-3-agencies for event and live communication.
Let our numerous project examples inspire you! ->
As an agency for product launches we advise
you on your questions
What goals do you want to achieve with a product presentation?
e.g. information transfer, target group dialogue or increasing brand awareness
Who should be addressed?
Which target group do you want to address with the product presentation?
What do you want to convey?
What values and attitude to life should the product stand for? And – very important – what makes your product unique?
How should the participants be activated before, during and after the product launch?
Newsletter, WhatsApp, competitions, goodie bags, interactive dialogue tools, social media, content hub etc.
Want to know more?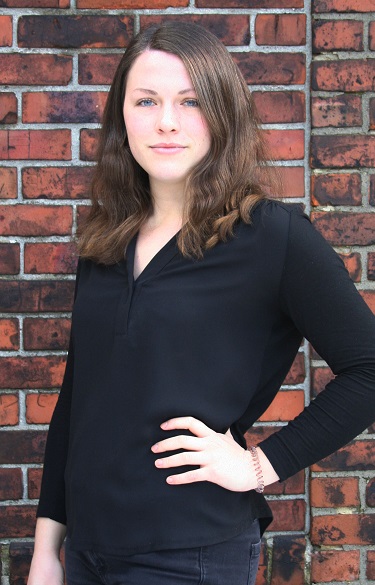 Vera Struck
Marketing & Business Development
T +49 40 899 60 61 22
Send E-Mail
Definition – Product introduction and product launch
The idea behind this event format is both effective and resounding: with a product presentation, solutions to problems should be shown and the customers' needs satisfied, which is why the customer should be the focus of the event. No other event format is so suitable for convincing the participants of the product in the long term. A product presentation offers the unique opportunity to introduce potential customers to the special features of the product and to show how the product stands out from the rest. Product launches also offer another decisive advantage: The exclusivity of the event ensures that the invited guests build a positive brand image and that a lot of content is generated, which is shared by the participants via private social media channels. As an event agency with many years of experience, EAST END is happy to support you in the conception and implementation.
The advantages of product presentations are obvious:
A great advantage of product launches is to bring customers and product together in one room. In this way, participants can be made curious about the new product and the attention gained can be used to arouse interest in the product's special features. In this way the advantages of the product can be brought to the fore and the need to own or use the product can be created.
The customer can convince himself of the concrete benefit of the product by means of product introductions and experience the product live. The framework in which such a product demonstration takes place depends largely on the product and target group and plays a major role in the conception of product presentations. With an event you can reach your customers emotionally and convince them of the product – provided you have an event agency as a partner.
Within the framework of a product launch, you should not only shine with information and special features, but also take advantage of the opportunity to create a unique experience for guests that is readily shared and builds lasting loyalty and a positive product and brand image. As an agency for product launches, we make sure during the conception that it is not just an information event, but that you can offer the participants an equally unique brand experience.
With the right planning and conception by an expert for product presentations, brand experiences can be created that address the needs of the target group and the emotions of the participants and build a bond beyond the event.
It is important that the customer journey takes place before, during and after the product launch. Do I also reach the target group in the run-up to the event? And can I still reach them afterwards? As an agency for product launches, we know that these are relevant aspects that ensure the sustained success of the marketing strategy and to bind the target group to the product or brand in the long term. From engagement to activation, product presentations can thus offer a clear added value to your communication mix. With EAST END you have an experienced specialist at your side.
Planning a product launch with the agency
EAST END
In order for a product presentation to be a complete success, a few questions should be considered and a communication strategy developed in advance. What should the contents and activation measures look like, what does the brand and the product stand for, what need does the product satisfy and what else should be considered? As an agency for product presentations EAST END offers holistic strategic consulting, innovative and target-oriented conception and realization from one source for all questions concerning your digital, virtual, hybrid or live event. As an event agency and expert for product launches we have already realized many projects in various big cities like Berlin, Munich, Cologne, Hanover, Frankfurt, Dortmund, Leipzig, Kiel, Bremen, Düsseldorf and Stuttgart. As a specialist for product presentations based in Hamburg, we guarantee a successful implementation of your product launch.
Bewerten Sie diese Seite