Specialist for employee events – TOP 3 event
agency in Germany
As an agency for brand experiences we have a lot of experience in the conception, planning and realization of digital, virtual, hybrid and live events. As an expert for PR events, we are the right contact for all questions regarding holistic strategic consulting, innovative and goal-oriented conception – including an extraordinary and emotional brand experience – as well as the realization of press Events at the highest level – from consulting to performance monitoring.
With more than 20 years of experience, we have great expertise and comprehensive know-how in the realization of a wide variety of PR event formats. Whether product presentation or PR-Launch, Blogger or Influencer Event, Consumer Event or Public Event, our approximately 45 employees are always available as consultants and competent contact persons.
EAST END was distinguished last by FOCUS MONEY and DEUTSCHLAND TEST as Germanys best event agency and is according to an inquiry of the economic magazine brand eins one of the Top-3-agencies for event and live communication.
Let our numerous project examples inspire you! ->
As an agency for PR events we advise you on
your questions
What goals do you want to pursue with a PR event?
e.g. product launch, image change, increasing brand awareness
Who should be addressed?
Which target group do you want to reach and convince with the PR launch?
What do you want to communicate?
What message should the PR event convey?
How should the participants be activated before, during and after the event?
E-mail newsletters, personalized reminders, content hub with documentation and snippets, goodie bags, etc.
Want to know more?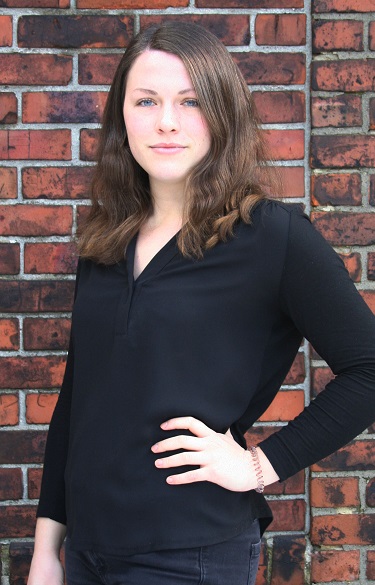 Vera Struck
Marketing & Business Development
T +49 40 899 60 61 22
Send E-Mail
Definition – PR Events and PR Launches
PR events and PR launches are always a special type of event to draw attention to a brand or a new product. The idea behind this concept is as simple as it is effective and makes it possible to attract the attention of a target group. For a successful implementation you should rely on the right experts for PR events and PR launches. Successful press events remain in the minds of consumers for a long time and offer a unique opportunity to make a product launch media-effective as part of your corporate communications. With the right concept, an organized implementation and a specialist for PR events at your side, you can create an emotional and media-effective press event.
The advantages of PR events and PR launches
are obvious:
A press launch attracts sustained attention, creates an eye-catcher with high publicity value and, last but not least, often represents a concise kick-off signal.
When a new product is presented to the press for the first time, a PR event can provide the perfect opportunity for a successful launch. The spot is on your product and the brand. The invited journalists, influencers and bloggers can marvel at it, try it out and learn more about the special features of the new product and its uniqueness. At the same time, the corporate identity is expressed through the choice of location, the guests, the catering and the program, thus building a sustainable brand and product image.
As an event agency and expert for PR-launches EAST END also thinks up a holistic strategy for the medialization of the PR-event. People are hungry for experiences and press and launch events make use of this desire for experience: with an interaction of different components – such as architecture, information and design – an event is staged in which the brand, the consumer and the products come together. PR events and PR launches not only appeal to journalists and influencers with a unique experience, but also provide a lot of content through exclusivity. This content can also be used beyond the event for PR, advertising, social media and much more. Word-of-mouth propaganda increases the value even more. For a successful implementation you should rely on the right event agency for press events.
With the correct conception and planning by a specialist for PR-Launches and PR-Events, brand experiences can be created thereby both live and virtually, which address the emotions and the memory effectiveness of the participants despite partial physical absence.
It is important to think and build a customer journey both before and after press events. From engagement to activation, PR launches can offer clear added value in any marketing mix. The chosen measures are a relevant factor in binding the target group to the brand or product in the long term, thus ensuring the sustained success of the marketing strategy. With EAST END at your side, you benefit from our many years of experience as an event agency.
The planning of a press event or press launch with
the event agency EAST END
We at EAST END, as an event agency and expert for press events based in Hamburg, offer you one-stop strategic consulting for all questions concerning your event. As a specialist for PR event formats we have already implemented a large number of projects in various large cities such as Berlin, Munich, Cologne, Hanover, Frankfurt, Dortmund, Leipzig, Kiel, Bremen, Düsseldorf, Stuttgart, Amsterdam, Dubai and on Iceland. In order to ensure that the brand presence at PR events is a complete success, a communication strategy should be developed in advance and a few questions should be considered. What goals do I want to achieve with a PR event, is a PR launch suitable for my set goals, which individual elements fit my brand and product and what else should be considered? Once the basic questions for a digital, virtual, hybrid or live event have been clarified, the creative concept can be started. As an agency for press launches, we guarantee a successful implementation of your employee event, product or brand launch.
Bewerten Sie diese Seite