Expert for Corporate Events – TOP 3 event agency
in Germany
As an agency for brand experiences we have a lot of experience in the conception, planning and realization of digital, virtual, hybrid and live events. As a specialist for corporate events, we are the right contact for all questions regarding holistic strategic consulting, innovative and goal-oriented conception – including an extraordinary and emotional brand experience – as well as the realization of corporate events at the highest level – from consulting to performance monitoring.
With more than 20 years of experience, we have great expertise and comprehensive know-how in the realization of a wide variety of corporate events. Whether kick-off or training, conference or congress, staff meeting or anniversary event, our approximately 45 employees are always available as consultants and competent contact persons.
EAST END was distinguished last by FOCUS MONEY and DEUTSCHLAND TEST as Germanys best event agency and is according to an inquiry of the economic magazine brand eins one of the Top-3-agencies for event and live communication.
Let our numerous project examples inspire you! ->
As an event agency for corporate events we advise
you on your questions
Which goal are you pursuing with the corporate event?
e.g. motivate employees, train employees, celebrate company anniversary
On what occasion should the planned event take place?
Anniversary celebration, conference, staff meeting, training, product launch
What feeling do you want to convey to the participants with the company event in long-term?
Do you want to show your employees appreciation or show them that you care about their further education?
How should the participants be activated before, during and after the corporate event?
WhatsApp channel, e-mail newsletter, online competitions, personalized reminders, intranet with documentation, etc.
Want to know more?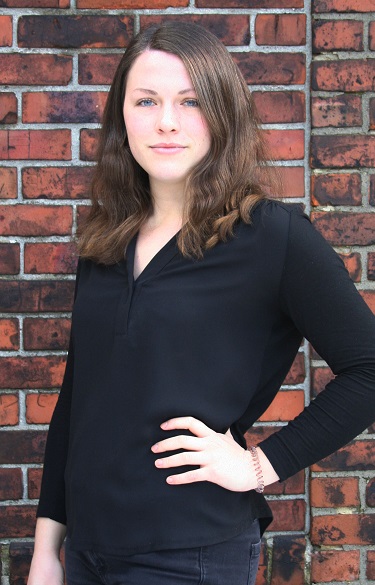 Vera Struck
Marketing & Business Development
T +49 40 899 60 61 22
Send E-Mail
Definition – Corporate Events
There is no question that in the business world, well-maintained contacts, satisfied employees and cooperations are the key to a successful business relationship. That's why corporate events are a popular and effective way to strengthen the bond to your business partners or to show your employees the appropriate appreciation – as an event agency for corporate events we know that. The idea behind such corporate events is as simple as it is piercing: If I want to activate or motivate the target group, product and brand must be brought to the participants through holistically planned marketing measures. For a successful implementation you should rely on the right experts for corporate events.
No other form of event enables brands to reach their target group on such an emotional level and retain their loyalty in the long term – live on site or virtually.
The advantages of corporate events are obvious:
Through a corporate event you can generate additional revenue, improve the corporate culture, promote team cohesion among colleagues, expand your marketing strategy or provide training for staff and clients. By offering a wide range of options for organizing your corporate event, the event can bring you closer to your target group or strengthen the bond with your customers and employees. As a specialist for corporate events, we will be happy to advise you on how to achieve your goals.
What makes your company a special and popular employer is determined by the corporate culture you create. Corporate events can therefore be a great way to create a good atmosphere at the workplace and motivate employees. This not only promotes team cohesion, but also productivity.
Your company's new products or services can be introduced to customers and employees at corporate events and, in the context of a brand experience, represent a unique experience that has a positive impact on the image and will be associated with your brand in the future.
With the correct conception and planning by an expert for Corporate Events, brand experiences can be created, which address the emotions and the memory effectiveness of the participants.
It is important to think and build a customer journey both before and after a corporate event. From engagement to activation, corporate events can offer a clear added value in your marketing mix. The chosen measures are a relevant factor to bind the target group to the brand or product in the long run and thus ensure a sustainable success of the marketing strategy. EAST END supports you as event agency and specialist for corporate events around your project.
The planning of a corporate event with the event
agency EAST END
There are numerous reasons to plan a company event. Whether a company anniversary, a long-term cooperation with partners or a product presentation – many events are worthy of a well-designed company event. As an expert for corporate events, we can assist you in all planning steps in a routine and success-oriented manner. From the concept planning, to the design of the invitation cards, up to the booking of a suitable location, you can benefit from our many years of experience as an event agency.
There are countless possibilities for your company event. To make your corporate event a complete success, a communication strategy should be developed in advance and a few questions should be considered. Which goals do I want to achieve with a corporate event, which event format is suitable to reach my set goals, which individual elements fit my brand and what else should be considered? We at EAST END as an event agency for corporate events offer you strategic consulting from one source for all questions concerning your event. As a specialist for corporate events, we have already implemented a large number of projects in various large cities such as Berlin, Munich, Cologne, Hanover, Frankfurt, Dortmund, Leipzig, Kiel, Bremen, Düsseldorf and Stuttgart. As an agency for corporate events based in Hamburg, we guarantee a successful implementation of your conference, training, product launch, employee event, customer event, and much more. We support you in integrating your ideas for a digital, virtual, hybrid or live event into a holistic strategic concept, thus making your corporate event a unique experience.
Bewerten Sie diese Seite