Your Corporate Event with EAST END
In the business world, well-maintained contacts and networks are, without a doubt, of utmost importance for successful business dealings. That is why corporate events are a popular and effective means for strengthening and extending relationships with business partners. The planning of such events is comprised of many important components that must be taken into account. As an experienced event agency with over 55 employees in four locations across the world, we can provide the best assistance and consulting for your corporate event. For over 19 years, EAST END has been organizing and coordinating events in numerous large cities such as Hamburg, Berlin, Munich, Dusseldorf, Frankfurt, Cologne, Stuttgart and Hannover with unusual concepts and resounding success.
Let our myriad project examples inspire you!
For Optimum Business Cooperation: the Right Corporate Event
There are many reasons for planning a corporate event. Be it a company anniversary, the celebration of the long-term cooperation with a partner or a product presentation – many occasions are worthy of a well thought-out event. Our event agency can provide you with routine and success-oriented assistance in all planning steps. From concept to design to invitations and the booking of a suitable location – you profit from our extensive experience.
Countless ideas are available for your company event's concept and agenda. It is our job to sensibly integrate these ideas into a proper concept and thereby optimize the course of your corporate event. Active interaction between you and your guests should always be at the focus of any event. That is why we ask some important questions during the planning:
What is the occasion of the planned event?
Anniversary / new cooperation / product launch etc.
What is your goal for the event?
Do you want to win new customers or strengthen existing cooperation?
What feeling do you want to convey to your guests long-term?
Appreciation and an emotional customer bond are essential for good cooperation today.
What event concepts take hold best for your individual corporate event?
Show acts, a special meal, presentations or extensive animations etc.
Want to know more?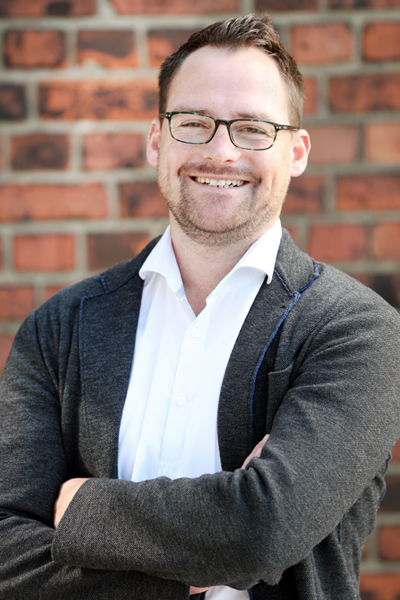 Marc Matern
Buisness Development
T +49 40 899 60 61 72
Send E-Mail
We are there for you – from the beginning to the end and beyond
Together, we clarify these questions – and begin straightaway with the event planning. We do the research for you, which concepts are best to bring your guests and customers on board. Naturally, we always take your individual situation into consideration – are you planning a corporate event with long-standing partners to show appreciation for good cooperation? Then it is important to take your business partner's personal preferences into account. Or is a new partnership just beginning and you want your corporate event to create an optimal foundation for future work together? We can also demonstrate fitting event arrangements and jointly create an over-all successful event concept.
A small buffet, a stage and a band – such events are outdated and do not help to strengthen or improve any bond. In selecting your show elements, you should always pay attention to the interaction of all participants. Hiring a high-class star is surely a highlight for your guests, but it can only be a nice introduction for their interaction. You want to present yourself and your company and should therefore emphasize your benefits and uniqueness. If you hire someone, the show act should fit you. The same goes for musical interludes and presentations or animations during the event. And above all, your guests should be well taken care of. We attend to directions, hotel rooms and catering. Think about possible small giveaways as souvenirs for participants and reminder of the event. In the long range, this favorable mood will positively affect future cooperation and optimize your business success.
Bewerten Sie diese Seite