Expert for festivals – TOP 3 event agency in
Germany
As an agency for brand experiences, we have a lot of experience in the conception, planning and realization of digital, virtual, hybrid and live events. As a specialist for brand appearances at festivals, we are the right contact for all questions regarding holistic strategic consulting, innovative and targeted conception of extraordinary sponsoring appearances and brand activations at festivals as well as the realization at the highest level – from consulting to success control.
With more than 20 years of experience, we have great expertise and comprehensive know-how in the realization of sponsorship activations, brand appearances or promotional activities at festivals. Our approximately 45 employees are available to you as consultants and competent contacts at any time.
According to a survey by the business magazine brand eins, EAST END is one of the top 3 agencies for event and live communication and was recently named Germany's best event agency by FOCUS-MONEY and DEUTSCHLAND TEST.
Want to learn more? Then download our free whitepaper on "Why brands should get involved in festivals" here.
Let our project case studies inspire you! –>
As an event agency for brand experiences at
festivals we advise you in all your questions
What goal are you pursuing with your brand presence at a festival or sponsorship activation?
Image enhancement, increase brand awareness, win new customers, increase sales figures, generate contracts, product launch
Who should be addressed?
Which target group do you want to reach and convince with your festival appearance? The entire concept of the brand or sponsoring appearance is based on this.
What do you want to convey?
What values, what attitude towards life does your brand or product stand for? And – very important – how do these values fit with the aspects the festival stands for?
How should festival visitors be activated before, during and after the event?
Newsletter, WhatsApp channel, show acts, promotions, competitions, aftermovies or personalized festival pictures
Want to know more?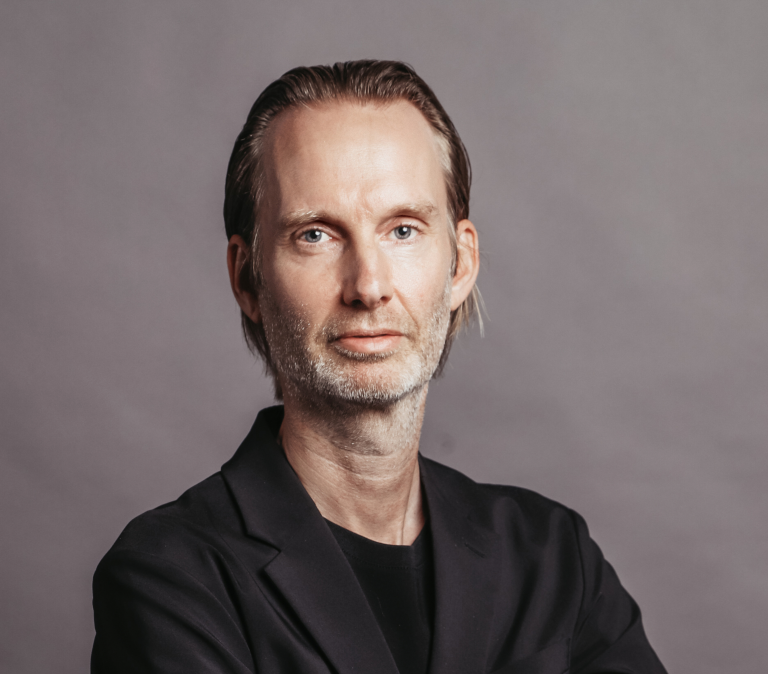 Oliver Golz
Managing Director
T +49 40 899 60 61 33
Send E-Mail
Definition – Festivals
Music festivals have become an integral part of Millennials' lives, bringing friends together, making fans happy, and being shared thousands of times on social media. Nowhere will brands find their target audience more open, emotional and accessible.  Especially for the interaction with the young and music-loving target group, festivals enjoy great popularity among brands – whether brand activations, sponsorships of festivals, events at festivals or promotion campaigns. In the meantime, this target group can be addressed much more effectively via events than in the traditional way. Whether it's Wacken, the Lollapalooza in Berlin, Rock am Ring at the Nürburgring or the 500,000-strong Bochum Total. The figures show that music festivals have developed into an exciting advertising environment for sponsorship activations, promotions and brand experiences. In addition, surveys show that festival visitors have a positive attitude towards sponsorship campaigns. For 52% of visitors, it is a great asset when sponsors organize entertaining activities at music festivals (Nielsen Sports, 2018). So, perfectly introduced and implemented, a festival sponsorship or brand appearance can add great value to your marketing mix.
The advantages of festivals for your
brand activation are obvious:
Festivals create points of contact with customers, form a low entry threshold into the world of brands, generate a high brand experience and can be extended beyond the festival audience in a way that is both target group-oriented and has a high reach.
Based on our experience of the last years, we orientate ourselves on current festival trends and thus perfect the conception and target group-oriented event planning. For example, an international music festival with a national audience may be less relevant for a purely German brand. Conversely, however, a festival can also open up new groups of buyers and create new potential for a brand. A brand appearance or sponsorship at a festival can therefore target a specific group. At music festivals such as the Schlossgrabenfest in Darmstadt, the Hurricane and Southside in Neuhausen ob Eck or the MAYDAY in Dortmund, not only the music genres but also the locations and size have an influence on the target group present that should not be underestimated. As an event agency and expert for music festivals, we know exactly what the respective events stand for and which target groups can be addressed on site.
Customers don't have high costs or long distances to come into contact with the product or brand, because you catch them right on the spot. In addition, with the right planning, you can create a festival experience that, thanks to its uniqueness, appeals to the emotions of festival visitors and sticks in customers' minds beyond the festival weekend. An optimal exchange of information and long-term customer loyalty takes place. Although the brand presence should be a further highlight for festival visitors in addition to the acts, care should be taken during conception and design to ensure that it fits in with the festival site and appeals to the target group. As an event agency and specialist for festival sponsorships and brand appearances, we know what matters at music events like Nature One in Kastellaun, MS Dockville in Hamburg, Parookaville in Weeze or World Club Dome in Frankfurt.
Starting with awareness, image and engagement, and ending with brand activation on site, brand appearances at music festivals can provide clear added value. Through direct contact with the brand and the products at festivals, the customer can build up a personal bond much more quickly. It is important that the customer journey does not begin with the event or end directly afterwards. Do I reach my target group in the run-up to the music festival? And can I continue to reach them after it ends? These measures are an important factor in binding the target group to the brand or product in the long term and in ensuring the sustainable success of the marketing strategy – provided you have an expert in promotions, brand activation and sponsorship campaigns at festivals at your side.
The planning of a festival appearance of your
brand with the agency EAST END
To ensure that the brand presence at festivals is a complete success, every brand should first develop a communication strategy and consider a few questions in advance of an engagement. Is my target group on site, which festival fits my brand and what else should be considered? The Airbeat One in Neustadt-Glewe and the Highfield at the Störmthaler See near Großpösna in the district of Leipzig, for example, also attract different target groups due to their contrasting music styles and sometimes stand for different values. Once the basic questions of brand activation for the upcoming music festival have been clarified, one can get down to the creative concept. Here brands can think broadly and wildly, but must never lose sight of the brand positioning and communication strategy. As an event agency and specialist for festival appearances and festival sponsoring, we have already implemented various successful projects in cities such as Berlin, Munich, Cologne, Hanover, Frankfurt, Dortmund, Leipzig, Kiel, Bremen, Düsseldorf and Stuttgart. As an expert for festivals based in Hamburg, we at EAST END offer you holistic strategic consulting, innovative and target-oriented conception and realization from one source for all questions concerning your brand appearance: Whether in finding the right festival, the architectural design of the brand appearance or the investigation of accompanying measures to extend the appearance beyond the moment – as a specialist for festivals, we guarantee a successful brand appearance, sponsoring activations and promotion actions of your brand.
EAST END as a renowned partner for
brand experience events at festivals
Our range of services in the field of event management for festival appearances includes creative concept development, budget planning, location selection, provision of personnel and much more. As an experienced agency for brand experiences at festivals, we design experiences that work and guarantee a smooth process. If you are looking for an event planning agency that has a lot of experience in planning and executing festival sponsorships, you will find in us a reliable and experienced partner. As an event company for brand experiences at festivals based in Hamburg, we have already designed and implemented a variety of successful brand experience events and sponsorships for different clients and industries at various well-known music festivals. Therefore, we know what to consider when planning and organizing brand appearances at festivals and choosing the event environment. You want to appear with your brand at a festival? Then contact us now!
Bewerten Sie diese Seite