Expert for pop-up stores – TOP 3 event agency
in Germany
As an agency for brand experiences we have a lot of experience in the conception, planning and realization of digital, virtual, hybrid and live events. As a specialist for pop-up-stores, we are the right contact for all questions regarding holistic strategic consulting, innovative and goal-oriented conception as well as the realization and construction of pop up stores at the highest level – from running the store to monitoring its success, we offer everything from a single source.
With more than 20 years of experience, we have great expertise and comprehensive know-how in the realization of stationary or mobile pop-up stores – individually or as a roadshow. Whether for product presentations or launch events, consumer activation or media reach, our approximately 45 employees are available to you at any time as consultants and competent contacts for Pop Up Experiences.
EAST END was recently honored by FOCUS-MONEY and DEUTSCHLAND TEST as Germany's best event agency and is, according to a survey by the business magazine brand eins, one of the Top 3 agencies for event and live communication.
Download our free whitepaper on "Pop-up Stores – Space for Brand Experience, Sales and Stories" here.
Let our numerous project examples inspire you! ->
As an agency for pop-up stores we advise you
on your questions
What goals do you want to achieve with a pop-up?
e.g. image change, increase brand awareness, increase sales, increase reach, product or brand introduction
Who should be addressed?
Which target group do you want to reach and convince with the pop-up store?
What do you want to convey?
What message do you want your pop up to convey?
How does the success of a pop-up store become visible?
Location analysis, measurement of reach, sales figures, medialization, etc.
How should visitors be activated before, during and after their visit to the pop-up store?
WhatsApp channel, online sweepstakes, content hub, social media, PR, etc.
Want to know more?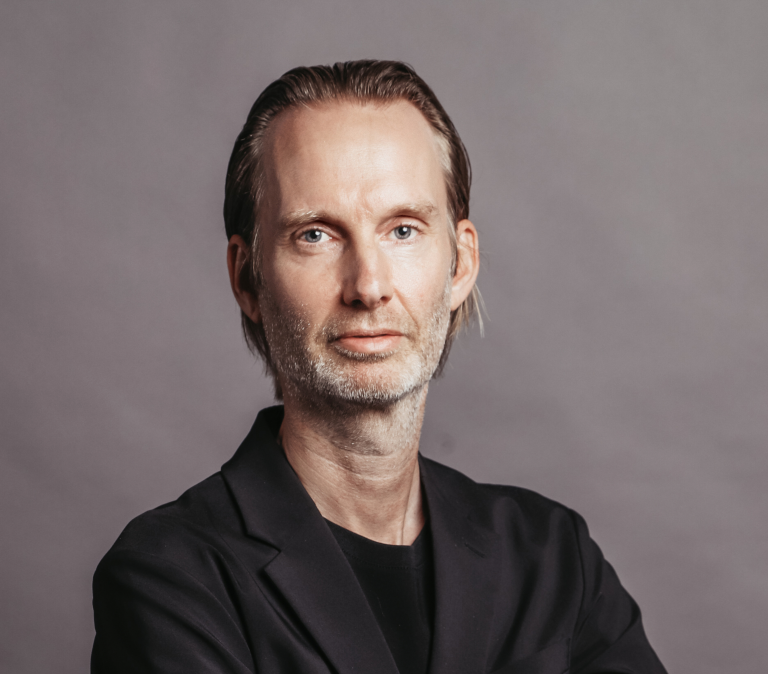 Oliver Golz
Managing Director
T +49 40 899 60 61 33
Send E-Mail
Definition – Pop-up-Stores
Pop-up stores combine exclusivity and experience and are therefore always a special type of event to draw attention to a brand or product. Real experiences are at the forefront of consumers' minds – because genuine, conscious consumption is undergoing change. Goods that are always and everywhere available lose their appeal. The consumer-oriented and open-minded person no longer just wants to shop, but also to experience. The pop-up store makes use of this desire for experience: with an interplay of different components – such as architecture, design and time limitation – it stages a space in which the brand, the consumer and the products come together. A pop-up concept is not only concerned with increasing the sales of goods, but also creates a lot of content through sudden appearance and exclusivity for PR, advertising, social media and much more. Word-of-mouth advertising additionally increases the value. For a successful implementation, you should rely on the right event agency and experts for pop ups. This can ensure, for example, that visitors who come into contact with your brand directly or indirectly develop a positive brand image and build a bond with your company or product. Furthermore, pop-up stores can be used as flagship stores and can also function as part of roadshows. With EAST END at your side, you benefit from our many years of experience as an agency for pop-ups.
The advantages of pop-up stores are obvious:
It is important to surprise, to be different, to offer something special or exclusive, to create experiences, to inspire customers and to tell stories. Like every story, pop ups have a beginning and an end. The product becomes the hero, which inspires consumers and the media. Possible obstacles, such as an exclusively virtual presence of a brand, a lack of news factor or a lack of emotionalization in the buying experience are thus eliminated. Accordingly, a pop-up store can also represent a flagship store in order to transfer brands with a purely online presence to a stationary or mobile pop-up location and thus bring them into contact with customers. As an expert and agency for pop-ups, we can look back on many years of experience and can advise and support you in this regard.
The principle of the pop-up store has tangible advantages for image generation: by linking product and service, the customer is excited and at the same time relevance for editorial reporting is generated. In this way, the pop-up store can also be used as a PR service tool. Journalists do not come to the event, the event comes to them and lets them experience a product much more intensively. In addition, unique experiences of visitors are shared on all popular social platforms. Therefore, visitors to a pop-up store additionally serve as multipliers for medialization. Promotional actions can reinforce this desired effect, depending on their use.
Brands and companies can use the emotions released to build customer loyalty, sharpen their image, stimulate communication, and ultimately sell products and services with success – provided you choose the right pop up store agency as your partner. On road shows, pop-ups can offer a way to tell this story at different times and locations. As a specialist and agency for pop-ups, we know what is important when planning and implementing flagship stores, promotional activities and road shows.
The planning of a pop-up store with the
event agency EAST END
What goals do I want to achieve, is a pop-up store suitable at all for the goals I have set myself, is a mobile pop-up store or stationary pop-up store more suitable as a location, and what else should be considered? In order to ensure that a pop-up store is a complete success, a communication strategy should be developed in advance and a number of questions should be considered. If the basic questions are clarified, one can start with the creative concept. As an event agency for pop-up stores based in Hamburg, we at EAST END offer you strategic advice from a single source on all questions relating to digital, virtual, hybrid or live events. As an event agency and specialist for pop-up stores, we have already implemented a variety of pop ups in various major cities such as Berlin, Munich, Cologne, Hanover, Frankfurt, Dortmund, Leipzig, Kiel, Bremen, Düsseldorf and Stuttgart. As an agency for brand experiences, we guarantee a successful implementation of your product launch or the launch of a new brand.
What makes pop-up stores so special for
sales strategy
With a pop-up store, a company receives direct feedback on products or services and, at the same time, immediate and cost-effective insights into the target group. The majority of pop-up concepts pursue predominantly communicative goals, such as increasing awareness. Pop-ups can also enhance the experience of a brand or increase preference over comparable companies or products. Pop-ups are often integrated into other communication measures such as digital campaigns. As an experienced event management agency for pop-up stores, we advise you in both areas – both in the development of a pop-up concept with accompanying communication measures and in the brainstorming for a store that integrates into an existing campaign.
Pop-up stores also allow temporary testing of sales areas, free-standing locations and trendy spaces before companies invest in a permanent store. When selecting a suitable space, it is important to ensure that each store offers something unique that can only be purchased or experienced there and only during the temporary opening – and also authentically represents the brand. This can be limited products, special events or do-it-yourself activities. The USP creates the content, it is the reason why people talk about the pop-up store and why it is successful as a POS. For example, in the case of cheap rent in vacant areas, countless independent artisans, up-and-coming fashion creators and designers prove time and again that short-term vacant spaces are perfect for drawing attention to themselves and creating a new and unique POS. POS seasonalities in particular, such as the Christmas business, the spring or the travel season, should be taken into account.
We are EAST END, one of the best agencies for pop-ups. For 20 years we have been developing integrated events for major brands, for B2B and B2C target groups, that have an impact beyond the moment. We have a deep and broad expertise especially in the field of pop-up stores and pop-up experiences – holistically from strategic conception to planning and on-site implementation and store operation to evaluation.
Bewerten Sie diese Seite