Experts for Pop-Up – One stop
As a seasoned marketing agency, we have many years of experience in the conception, planning and realization of pop-up stores including the medialization of core messages and are Germany's market leader in this segment.
With 20 years of experience as an internationally operating agency, we offer comprehensive strategic consulting, innovative and goal-oriented concepts and a realization of brand experiences at the highest level – from the operative implementation through success control, locally or worldwide.
We are amongst the 15 top-selling event agencies. According to a recent survey by the economic magazine "brand eins", we are one of the top 3 agencies for event and live communication in Germany. EAST END has about 55 employees in several locations.
Let our myriad project examples inspire you–>
You want to know more about pop-up stores? Order our PDF dossier for more information.
At your request, EAST END accompanies all phases of a pop-up store
What is the objective? Is it attention, scope or sales?
EDevelopment of a local or national implementation and communication strategy
What makes the project special for customers and media?
Conception of the pop-up mechanisms and development of medial storytelling
Where is the target group? How much scope is possible?
Location analysis
How will the brand be experienced?
Design and building of the 3-dimensional temporary brand architecture
How will the pop-up project be operated on-site?
Full-service implementation incl. staff & sales management and accompanying events
What did the project achieve?
Comprehensive documentation of direct & indirect contacts, word-of-mouth, medialization and sales
Want to know more?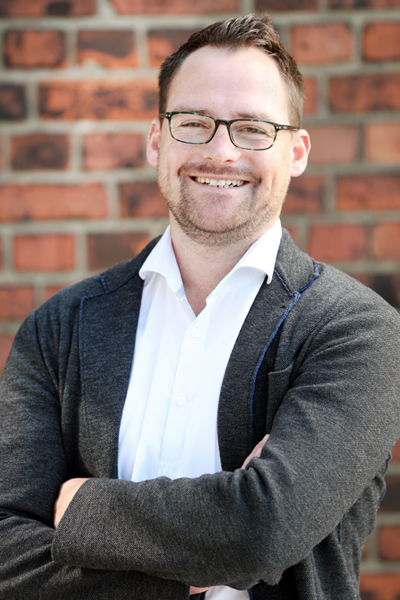 Marc Matern
Buisness Development
T +49 40 899 60 61 72
Send E-Mail
The Pop-Up Store – Development and Principle
The name "pop-up store" is English and means "suddenly appearing store". And that is exactly what it is about: a short-term temporary retail store.
The idea of a pop-up store is not new. The first dealers were nomads offering regional and seasonal limited wares on selected days of the week or even month at market. At that time, markets were a meeting place for every level of business and a place for entertainment and music. In addition to shopping, even today, consumers are offered not only a selection of quality products at weekly markets, but also a dialog with tradespeople, a place for meeting up with friends and often enough a musical entertainment program – in short: an event.
Actual experiences are at the fore since real, conscious consumption is changing. Goods that are available everywhere at all times are losing their appeal. The consumption-oriented and open-minded person doesn't not want to just shop, but also experience.
The pop-up store makes use of this desire for experience: with its combination of various components – like architecture, design, musical concept and time limitation – it stages a space where brand, consumer and products grow together. The concept behind it is not only sales – the sudden appearance and advertising by word-of-mouth also increase the brand value.
It is important to surprise, to be different, to offer something special or exclusive, to create experiences, inspire customers and tell stories. Every story or fairy tale or Hollywood blockbuster follows a dramaturgy and is subject to a composition principle. Like every other story, a pop-up store has a beginning and an end. The product is the hero inspring the consumer and media. Possible hurdles like a brand's exclusive virtuality, the missing news factor or the lack of an emotional buying experience, are thereby excluded.
The principle of the pop-up store has real advantages for generating images: by linking the product and service offering, the customer is inspired and at the same time, there is relevance for editorial reporting. This way, the pop-up store can also be used as a PR service tool. Journalists come not only to the event, but the event comes to them and the product experience is much more intense.
Brands and companies can utilize the freed emotions to bind their customers, sharpen their image, stimulate communication and ultimately successfully sell products and services. Agencies for brand experiences like EAST END organize and coordinate these processes.
At the beginning of the last decade, the first pop-up stores appeared in the world's fashion centers and had already disappeared by the time the media reported about them. In Cannes and Saint-Tropez, pop-up stores opened for only a few weeks selling only unique pieces that were not available anywhere else. Brands in Germany took longer to hop on the bandwagon. In 2004, the Japanese artist Rei Kawakubo and her brand Comme des Garcons opened the first guerilla Store in Berlin.
However, pop-up stores don't always have to be a temple of experience. During the pre-Christmas season in 2010, Toys "R" Us organized a clearance sale in approx. 600 undecorated and empty sales areas in American malls. In 2012, consumers were able to visit a shopping mall consisting of 61 ship containers in London's East End. The area was planned for office space and the construction had been delayed. The so-called Boxpark led to worldwide reporting and the city district Shoreditch moved from forgotten to trendy.
Bewerten Sie diese Seite